Martedì 25 gennaio 2022, Ernesto Palacio terrà un MasterClass per 6 fortunatissimi giovani cantanti lirici.  Tre interpreti saranno a San Pietroburgo, coordinati dal mezzosoprano Svetlana Sidorova De Sanghi e frequenteranno il Masterclass in modalità streaming mentre gli altri Tre giovani canta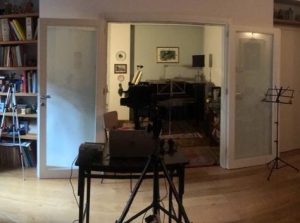 nti saranno a Pesaro e seguiranno le lezioni in presenza.
L'iniziativa è organizzata dall'Associazione Orchestra da Camera di Pesaro in collaborazione con la London Performing Academy of Music ed è la prima tra le attività che si realizzeranno nell'anno accademico di CIMP Pesaro Academy of Music con tantissimi maestri di calibro internazionale.
Martedì 25 gennaio 2022, chiunque potrà seguire il MasterClass in diretta streaming da tutto il mondo collegandosi al sito www.cimp.it dalle ore 9 (ora Italiana).
Questo il programma.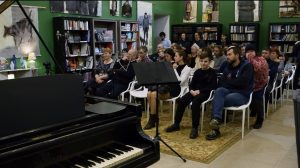 Saluti:
Francesca Matacena direttrice di CIMP Pesaro Academy of Music
Stefania Passamonte direttrice London Performing Academy of Music
Ernesto Palacio Docente del MasterClass
Svetlana Sidorova De Sanghi cantante lirica e coordinatrice del MasterClass
Calendario delle Audizioni
ore 9.30 Angelina Noskova
ore 10.15 Vladimir Tikmonov
ore 11.00 Darya Rybtsova
ore 11.45 Chunlu Sun
ore 12.30 Jian Wei Zhu
ore 13.15 Polina Anikin